PasTo for Android
---
PasTo for Android is a Ubuntu Pastebin client for Android and a port of my desktop pastebin client of the same name.
Download:
---
You may have problems downloading via Google Chrome for Android. Simply use another browser and you should be fine.
Images
---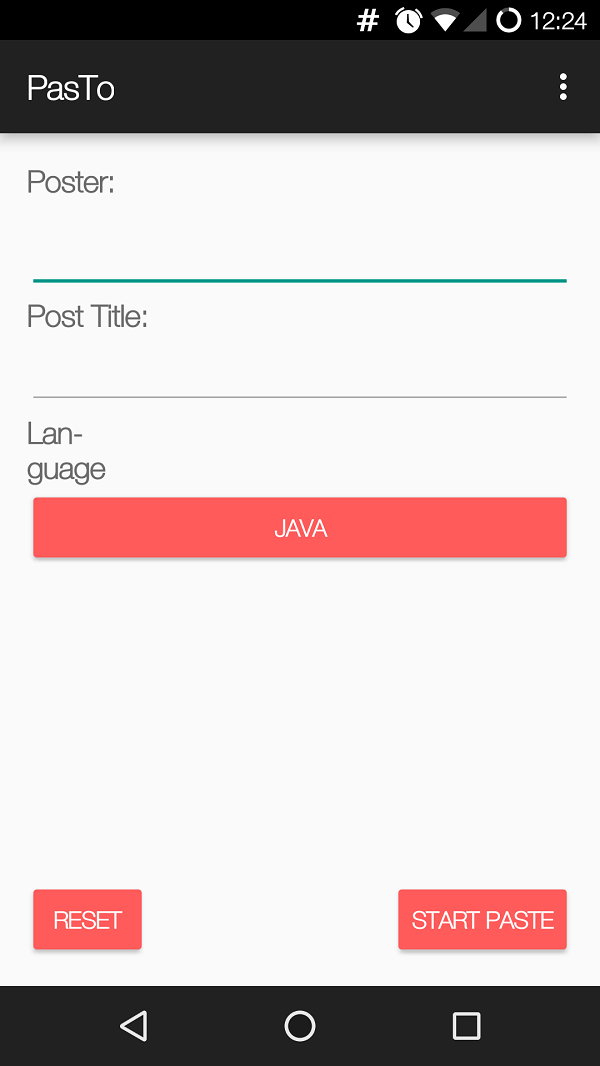 Notes:
---
Will you put this on Google Play?
Maybe, if I make more apps. I don't want to pay just to upload a single app on there, even if it's just a one time fee.
What version of Android does this support?
Built on JellyBean (4.1.x-4.3.x), tested on KitKat (4.4.x) and CyanogenMod 13 (6.0.1)
Will you port this to iOS?
Buy me a Mac Book and maybe I will.
Where is the source?
Here, though I'll probably eventually move it over to GitHub.
This looks ugly; Has issues on [insert device here]; Doesn't support [insert feature here]; etc
It's my first app, cut me some slack.